Boba Chef Bubble Tea
Label & Postcard Design

Boba Chef Bubble Tea strives to bring a premium bubble tea experience right to your home with imported powders from Taiwan, fully packaged in Canada, and using 95% compostable packaging. They are made up of a husband and wife team from Toronto, Canada.
Their ideal label designs were described as 'super-uber cute.' Beyond this description, their logo, the copy for each kit and the postcard, and a few inspiration images found below mixed in with my larger moodboards, full creative freedom was given.

The final label concepts are a combination of two proposed concepts. The flavour of each kit is embodied on the front labels by a cute animal drinking bubble tea. Additionally, the Boba Chef logo is located prominently over the 'heart' of each animal. The back labels feature a dreamy, bubbly landscape that carriers over the colours from the front labels, and features additional copy about the product and company.

Each bubble tea illustration features a smaller illustration of animal chosen to represent each flavour found on the front label of each pouch.
Custom icon made to callout the inclusion of 100% Compostable Sugarcane Straws found within the packaging found on the back label of each pouch.

Custom icon made to bring attention to the social media handles and contest found on the lower right hand corner of the back label of each pouch.
Each kit included a postcard detailing the preparation details of the premium bubble tea product as well as a personal message from the company founders and the nutritional facts tables, ingredients, and warnings, for the Tapioca Peals and Non-Dairy Creamer.
---
Concepts & Moodboard #1
The entire label is utilised and transformed into the face and body of a cute animal drinking bubble tea that also has the face of a cute animal. The logo is located where each animal's heart is. Each animal's face and colours are also featured on the back labels.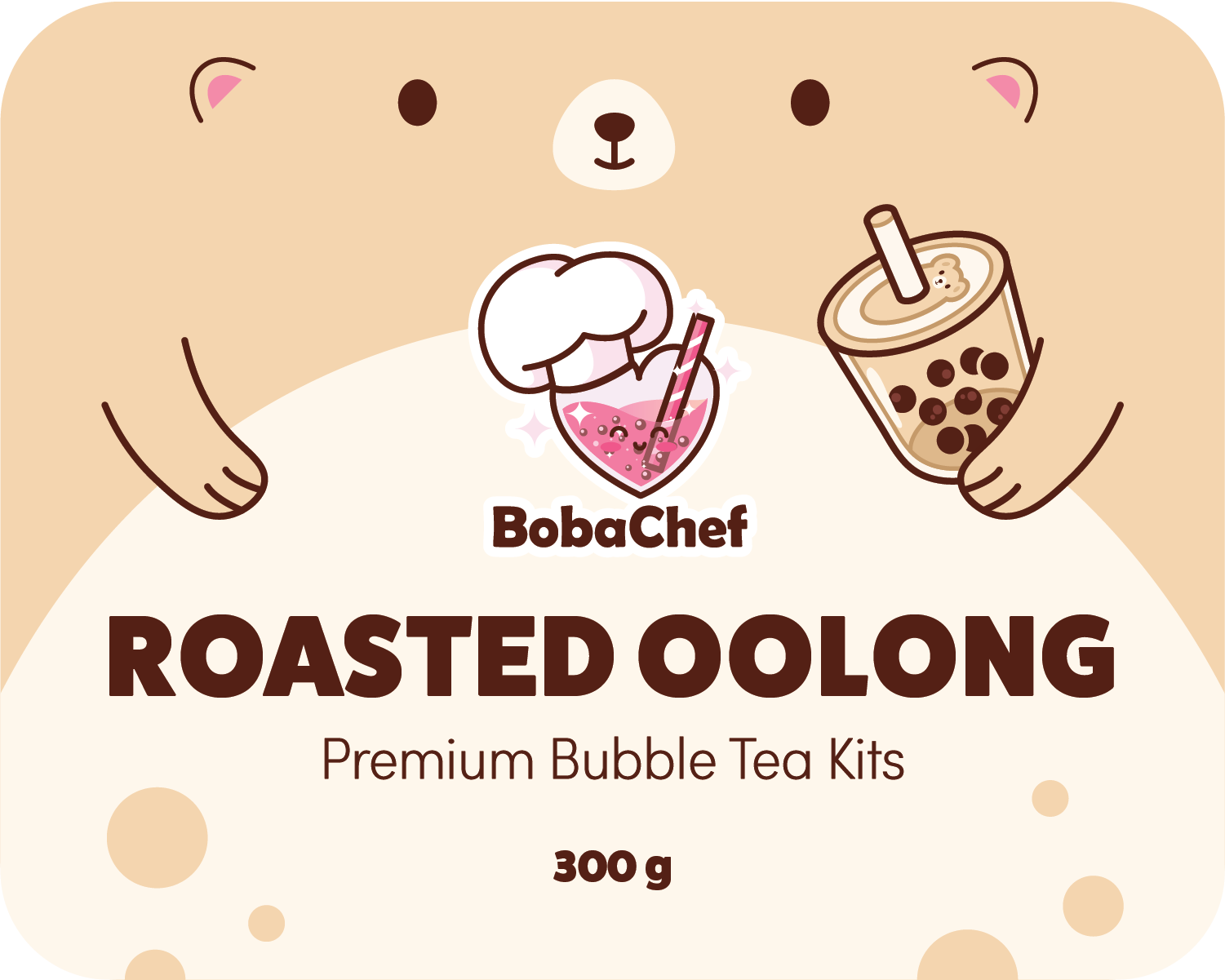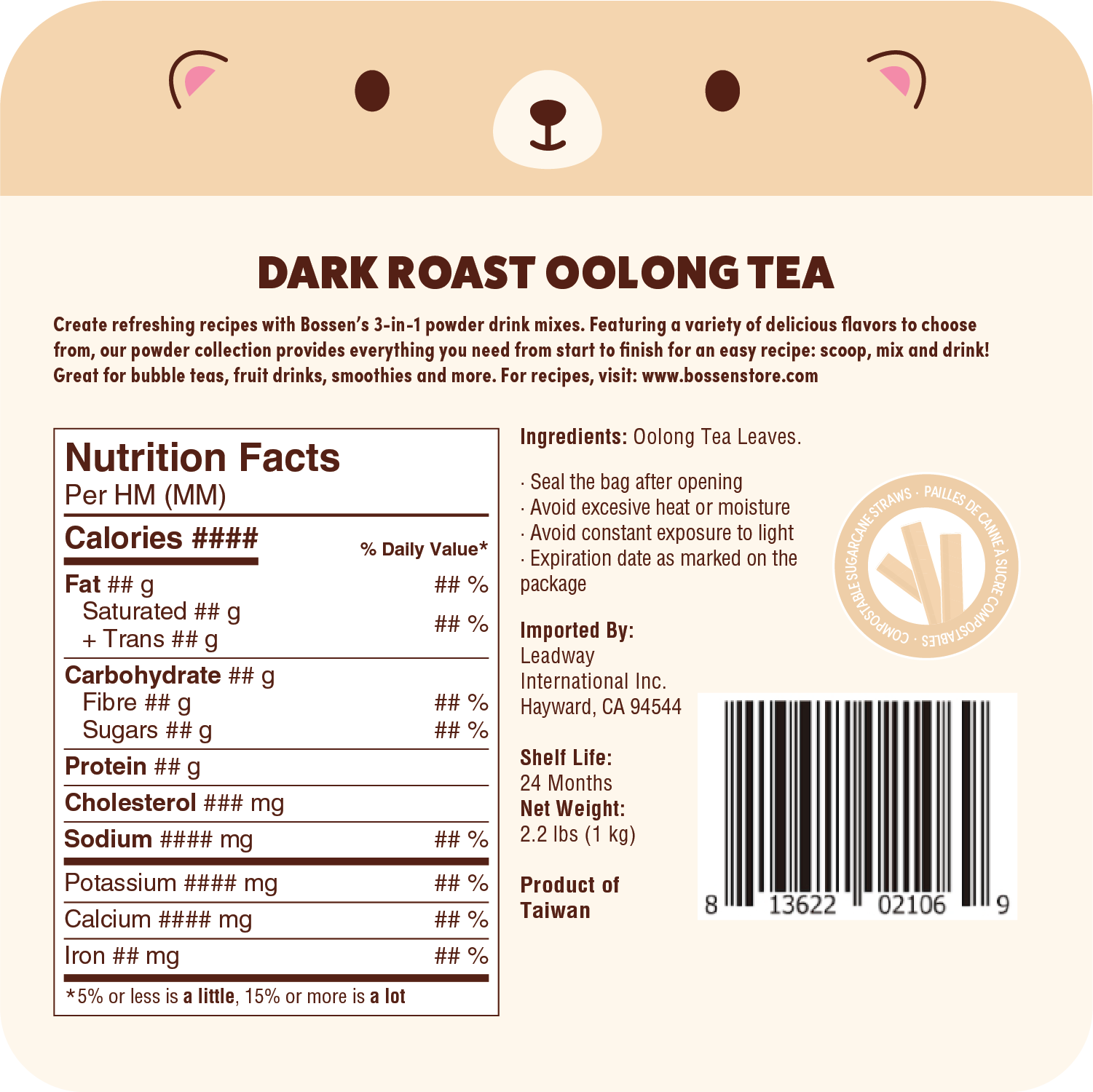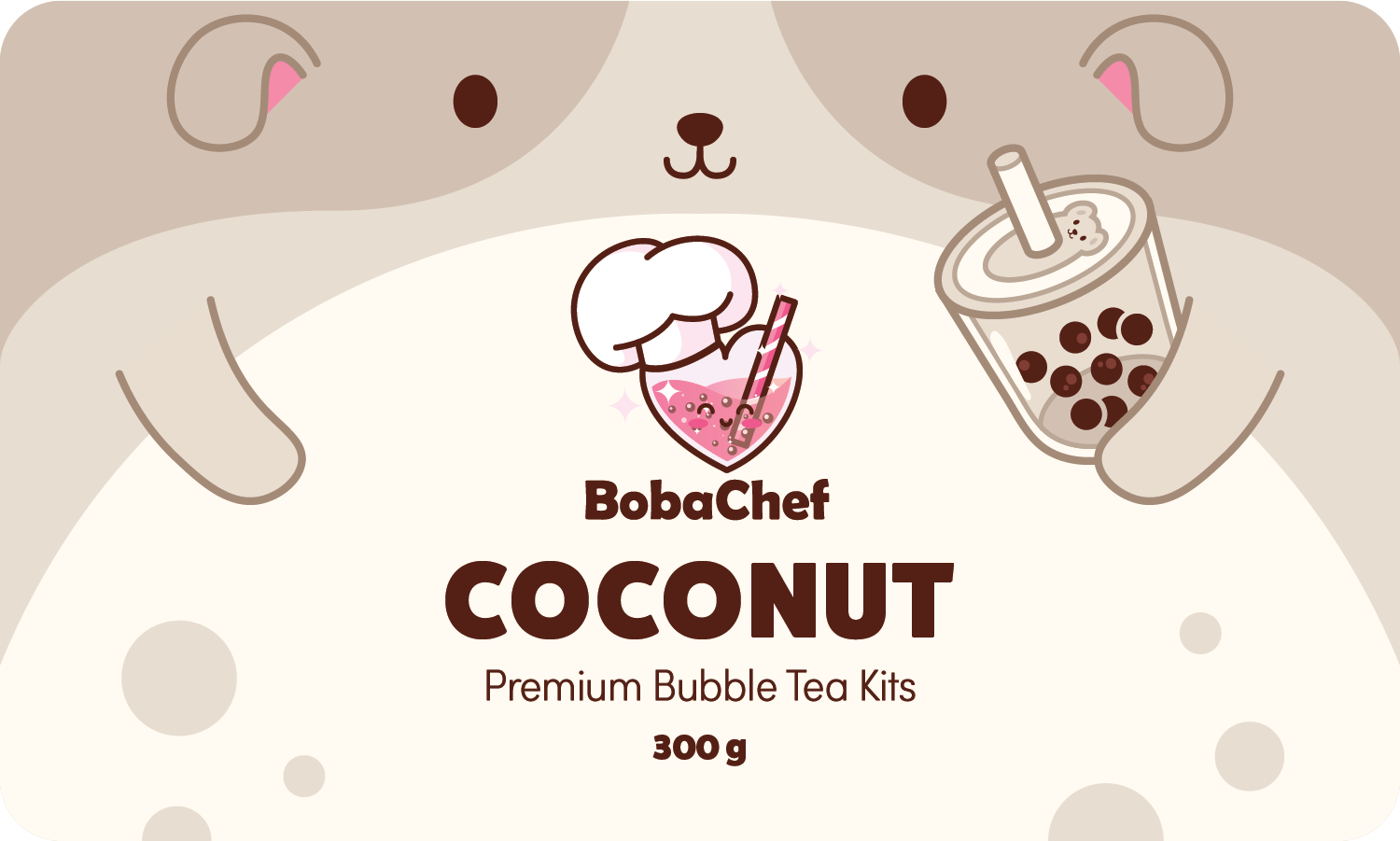 Concepts & Moodboard #2
An abstract interpretation of bubble tea using modern hand drawn shapes. The colour of tapioca and each flavour, as well as the pink of the logo, are used in each. The most minimal background of each concept, only a few elements from the front of the label are carried over to ensure consistency and add visual interest.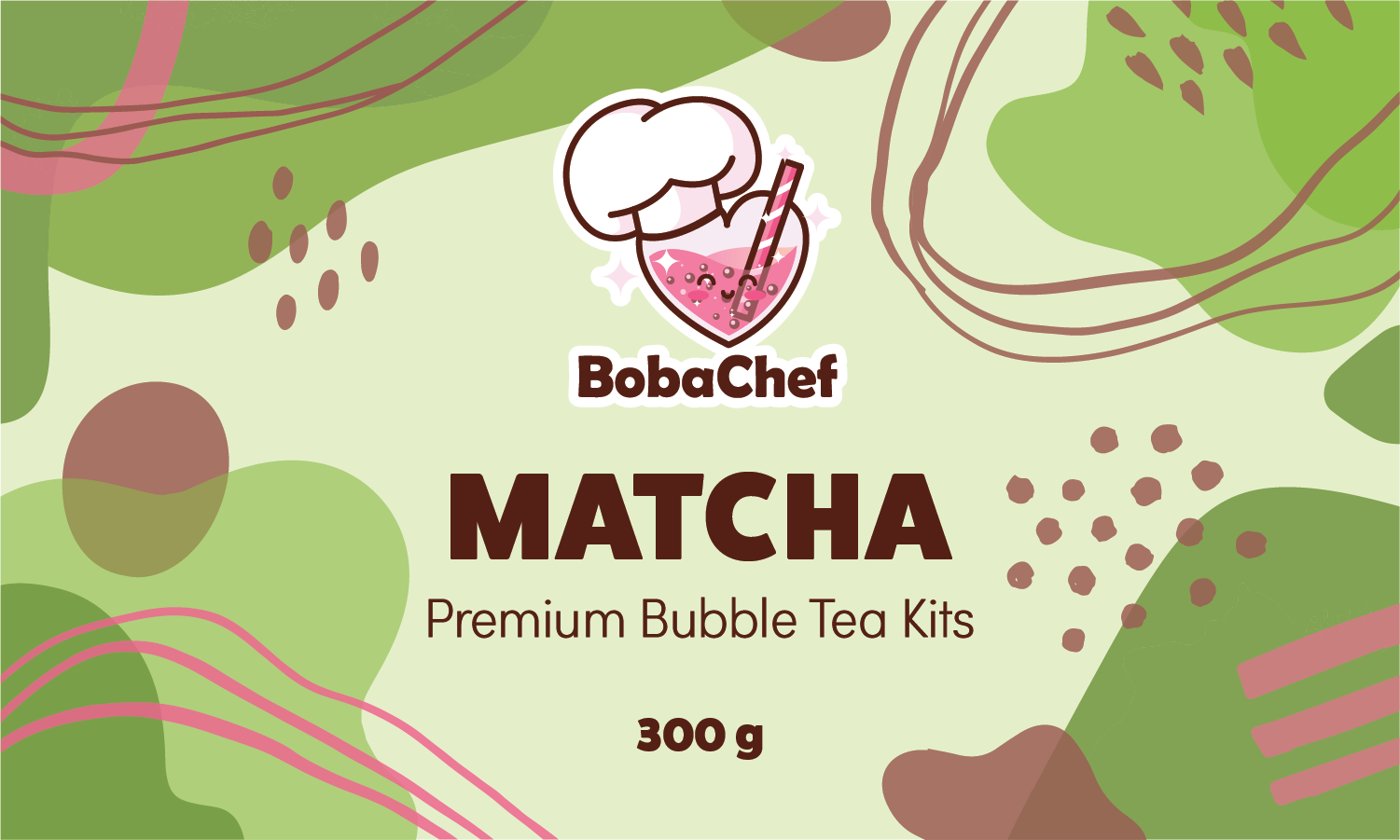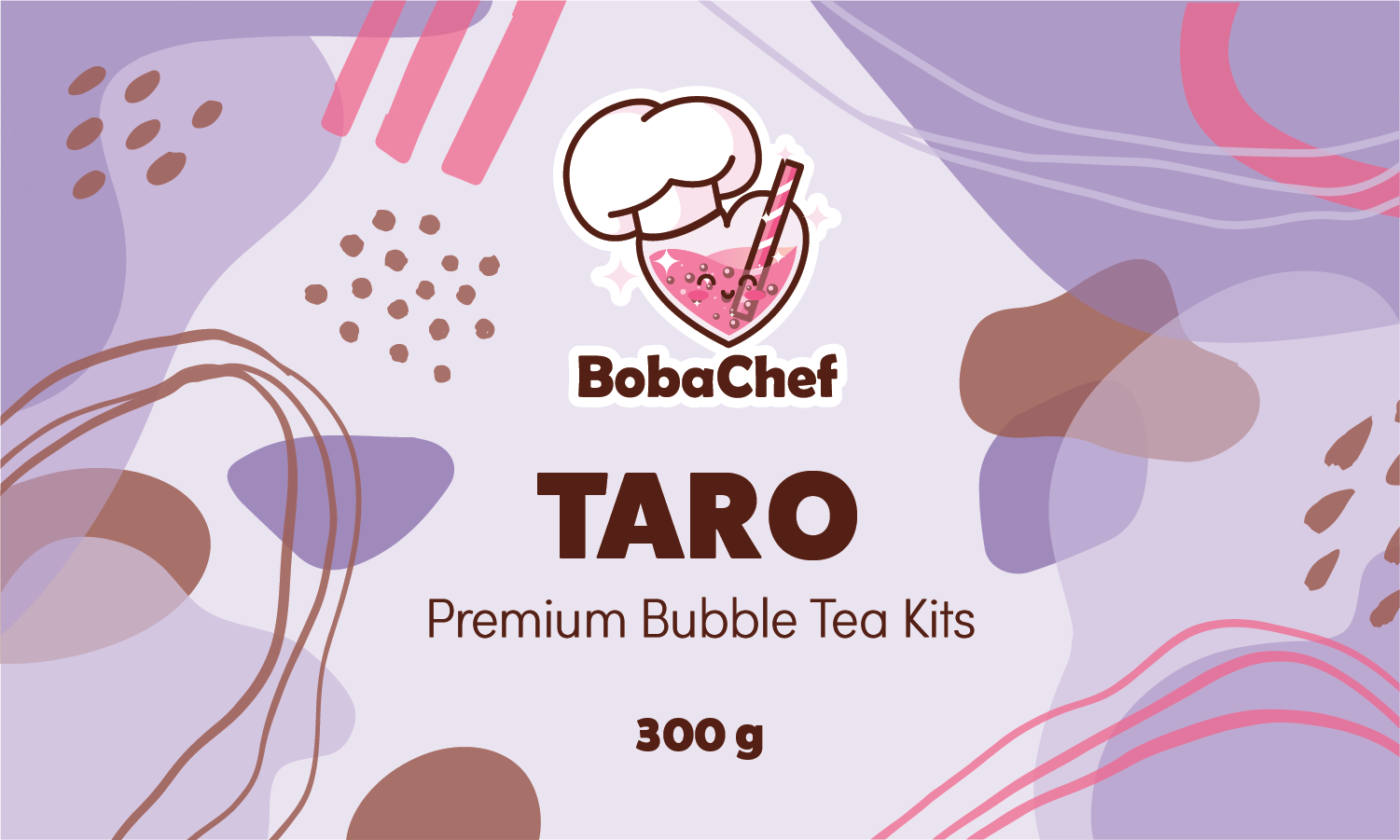 Concepts & Moodboard #3
A dreamy, bubbly landscape, cute animal friends holding tapioca balls, and bubble tea. The dreamy, bubbly landscape is carried over onto the back to ensure consistency and add visual interest.