Core Grocers
Branding, Packaging & Web Design

Core Grocers is a zero waste bulk grocery store. The goal of Core Grocers is to make it easier for consumers to make sustainable choices by offering them an accessible alternative to traditional grocery stores. In doing this the store encourages consumers to break harmful retail habits and develop a better relationship with food all while being able to feel good about their decision to save money and make an honest impact on climate change and global food sustainability.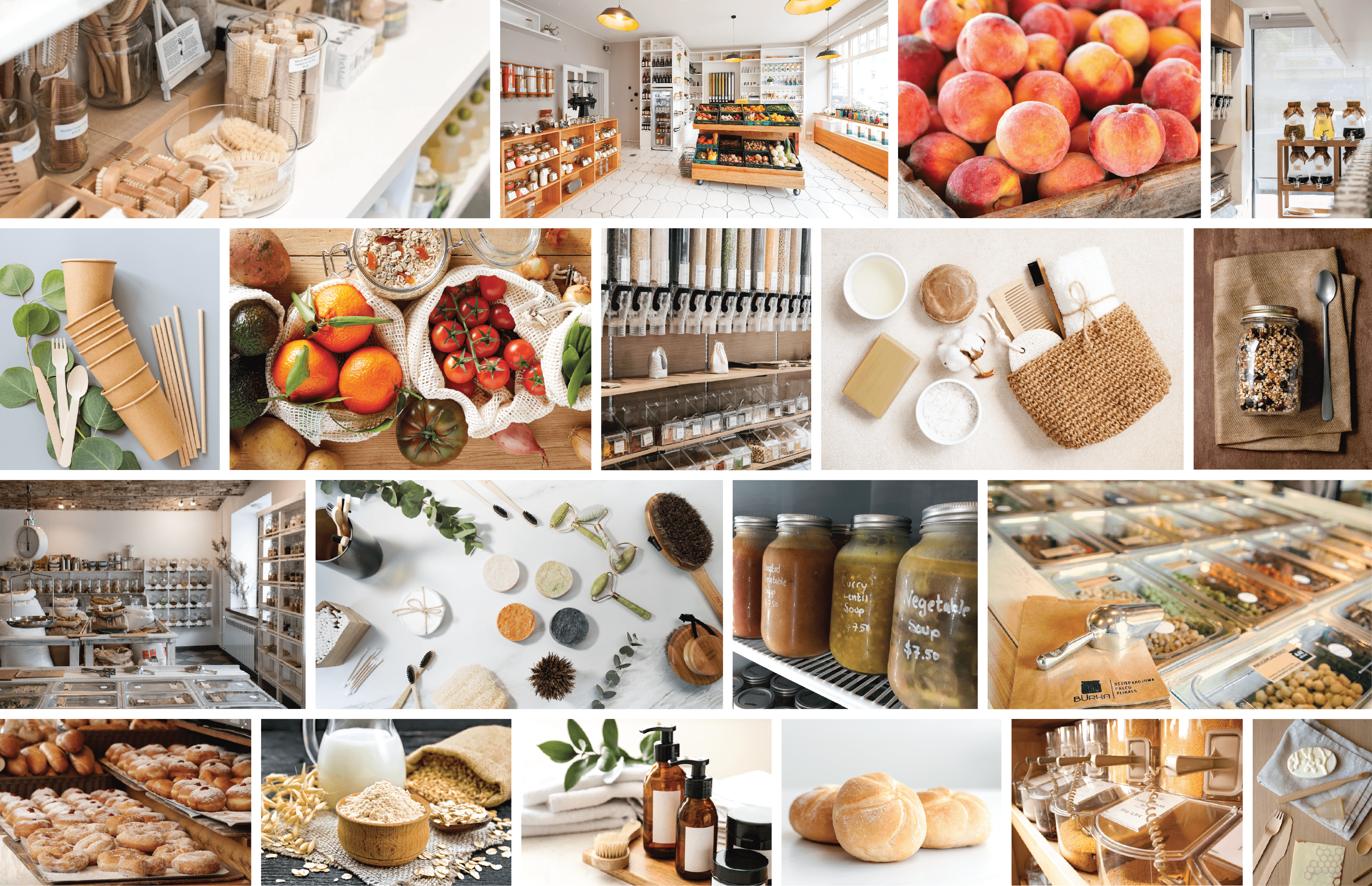 Core Grocers connects consumers with local food producers, sustainable everyday items, and package-free bulk foods as well as a variety of other sustainability sourced and minimally packaged products. By eliminating multiple steps from the food supply chain, Core Grocers is able to alleviate food waste produced by distributors and common among retailers and cut down on the environmental costs of transportation and prolonged food storage. This model also allows the store to stock and market their food differently than traditional grocery stores.
The logo identifies Core Grocers as a welcoming, sustainable, and uncomplicated brand that believes in consumer empowerment and transparency regarding their practices and belief-system. The two shades of a pale earthy orange used in the logo were chosen to best reflect the brand value of simplicity and the company's dedication to providing zero waste, environmentally friendly, local, and organic goods.

The wordmark is based on the typeface ITC Souvenir, chosen for its soft and friendly look, and Merriweather Sans, chosen for its traditional and professional design features. The symbol in the wordmark adds a playful element to the logo and conveys the brands dedication to providing good quality and ethically sourced natural products as its priority.

Earthy colours with an overall natural look and tone were chosen as secondary colours and to represent the six departments that make up Core Grocers. The overall palette creates a warm, nature-friendly atmosphere.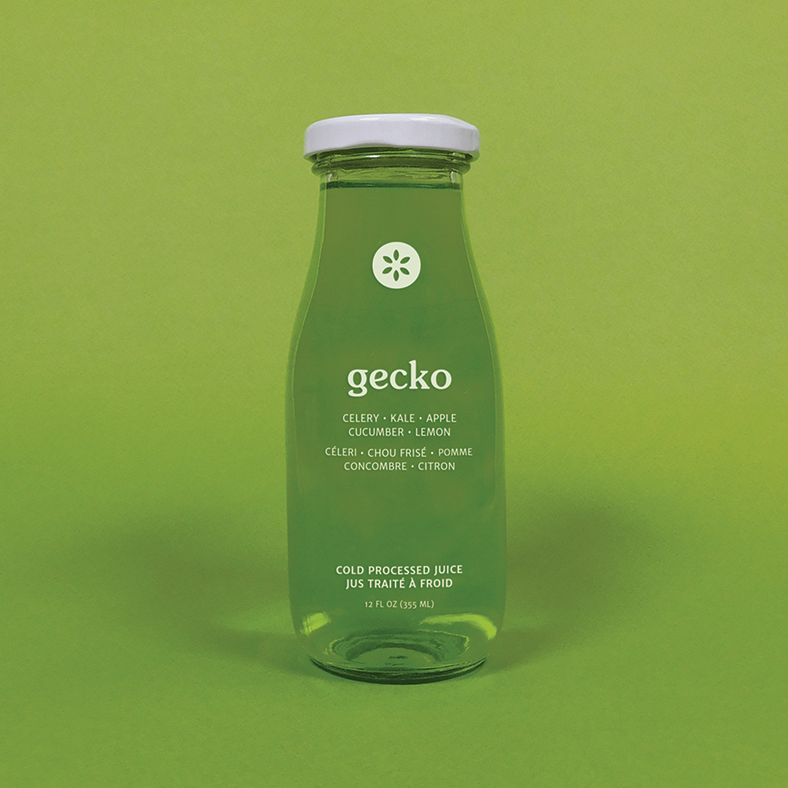 Various packaging concepts were created for this zero-waste bulk grocery store that embodies the brands values of cleanliness and simplicity. The design utilizes the symbol of the brand identity and employs it across the packaging of a variety of store-branded products including breakfast jars and cold-pressed juices.

The store also offers sustainable shopping solutions to consumers such as package-free bulk products that consumers can portion themselves using reusable containers, and pay for based on weight, a practical alternative for single-person households. Pre-made meals using these resources are also available and their design similarly utilizes the symbol of the brand identity and reflects core brand values through their overall design.
Signage can be found across the store to identify a wide range of products based on their department specific colours and provide helpful product-specific information.
The Core Grocers website is modern, utilizing brand characteristics throughout, and is user-friendly, offering simple, convenient navigation. Through this platform users are able to easily learn and understand about the process, intention, and goals of zero-waste bulk stores as well as browse and purchase products online.