Sago Mini
Graphic Design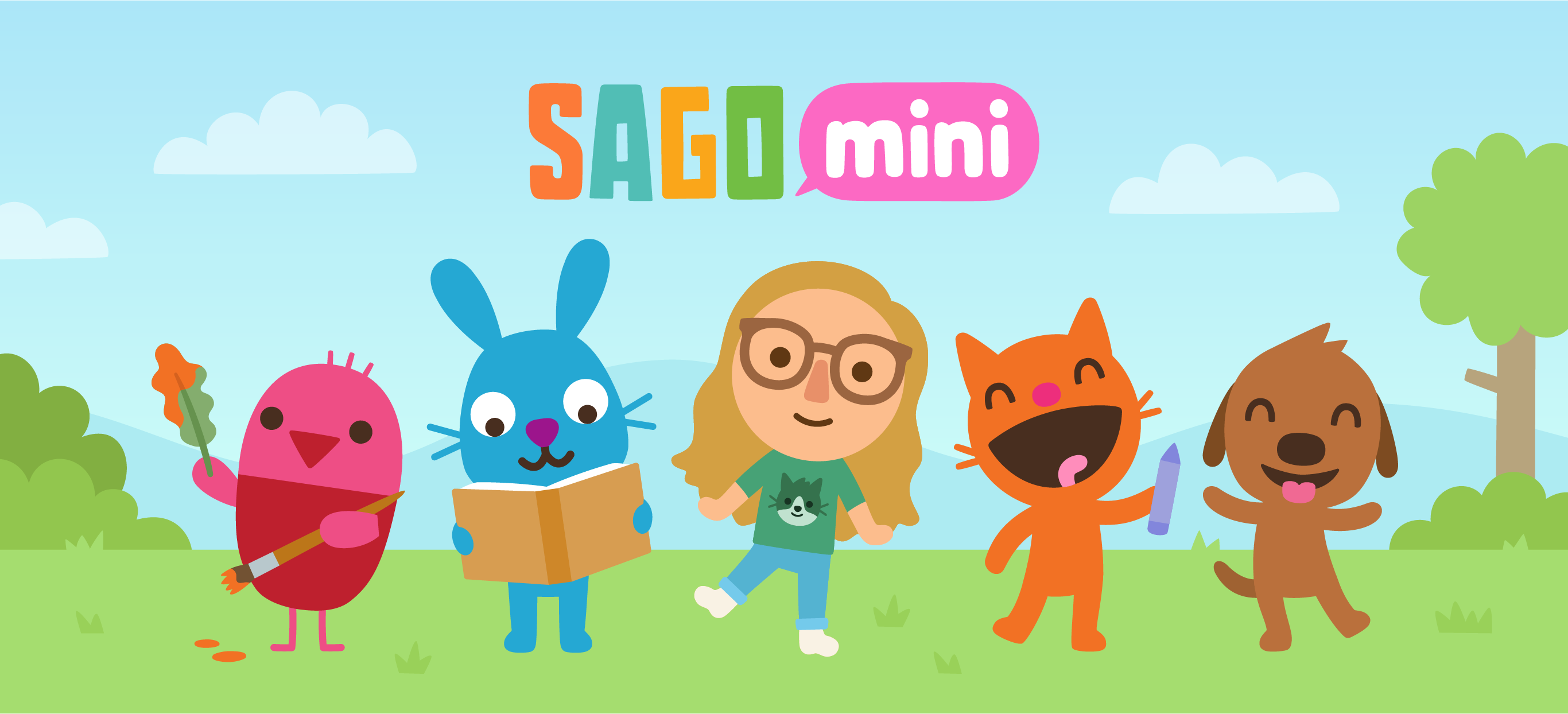 I currently work as a Graphic Designer on the Sago Mini World Product Team and create assets for the Sago Mini World app. I also create assets for several of our Standalone games, the Sago Mini Parent app, and preform a bunch of other miscellaneous design tasks as needed.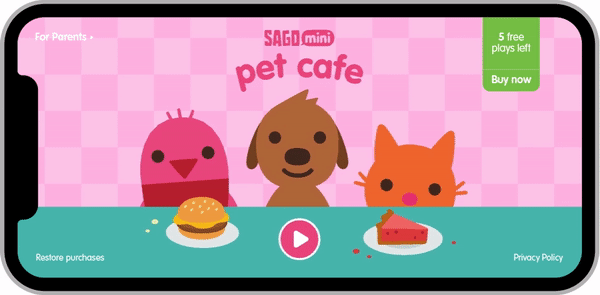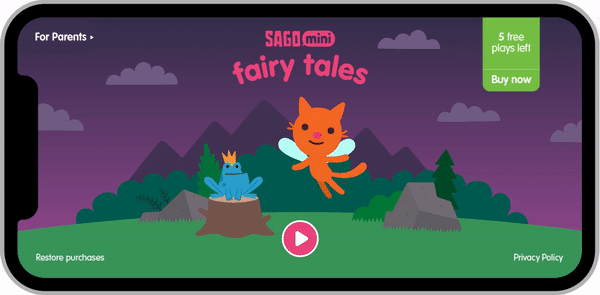 Autoshop
Pet Cafe
Forest Flyer

Village

Doctor




Standalone Games - The Sago Mini World app is home to 40+ games that are also released individually in the App Store as Standalone Games. I've revamped a the assets for a bunch of our older games and created assets for our new games as they came out by creating new app icons and animated title screens as well as a bunch of other smaller assets used across the apps. For the titlescreens I was in charge of designing the scenes and setting them up in Adobe Animate and Unity, as well as pulling existing animations and sounds (or requesting new ones) to create fun scenes for when kids enter these apps.





Sago Mini World Game Modules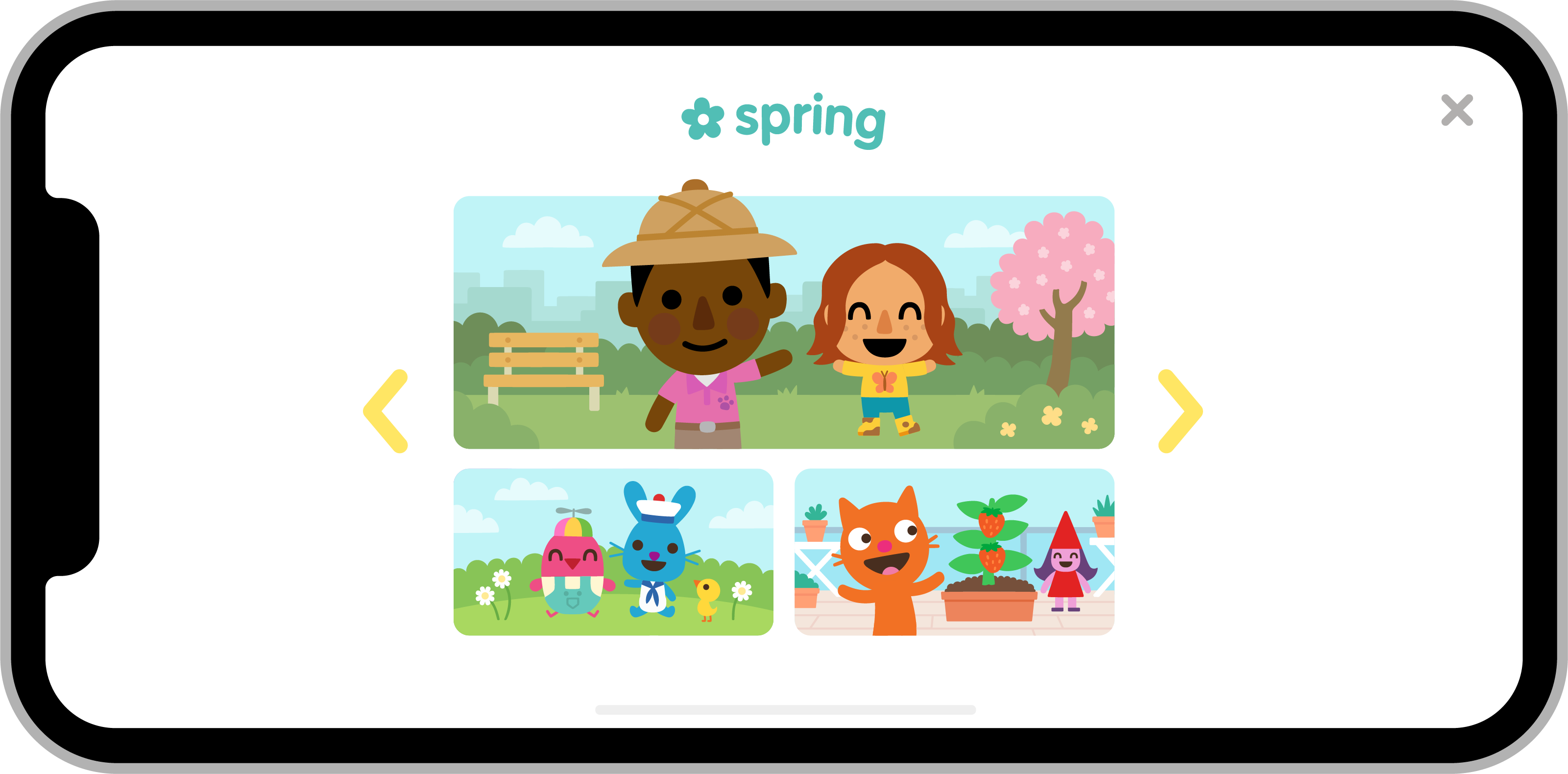 Favourites Menu Images (Winter - Only created the top image)
Preview Weekend Sell Screen Images
Sago Mini World - We release new games in Sago Mini World app several times a year. For these updates I regularly created a variety of assets including game modules, sellscreen and themed favourites menu images, and much more! I create these assets in Illustrator and implement them into Unity.
Parent App - Sago Mini School Practice Packs Completion Images

Parent App - Printable Activities Images

Parent App - Sago Mini World Update Images

Parent App -
I created the images for, and posted most of the content on the Sago Mini Parent App. I created weekly images for our Printables releases and update images for Sago Mini World and Sago Mini School, as well as a bunch of other miscellaneous images, posting everything through Contentful. The 50+ images I've created for Printables can also be found on the
Sago Mini Website.